Intact Insurance customers: Join my Drive™ today and get a 10% enrolment discount
Your driving habits are changing? Intact Insurance has a solution for you: join my Drive program and get rewarded for your safe driving. Not yet a customer? Get a quote today or contact your broker.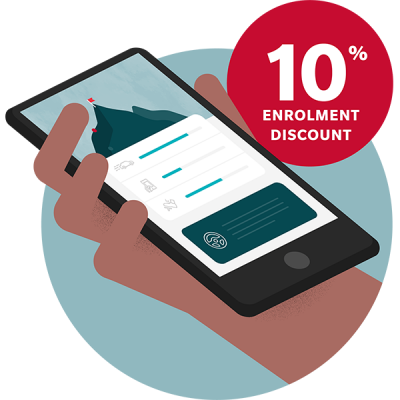 We take the guesswork out of auto insurance
There is a long list of insurance providers in Quebec and it is very easy to lose your way. Many compete on rates and welcome promotions, but few focus on the attributes of insurance coverage, especially post-loss services.
Shopping for your own auto insurance can quickly become a nightmare. Courtika brokers provide you with sound advice on the types of coverage and options to best meet your needs, while ensuring that you get the best new value guarantee on the market.
Our experts meet your needs
Your car is an important asset in your life and deserves special attention. When you choose our company, you can have full peace of mind knowing that you will enjoy the following personal insurance benefits:
Easy payment methods
Claims hotlines open 24 hours a day
Full support through the claims process (2-5-5 follow-up program)
The best offer from a selection of reputable insurers
Auto Insurance
The best quotes for your needs.
How it works?
1

Complete the online form.

2

Get a personalized quote.

3

Finalize your contract with one of our brokers.