Stay safe and secure at home with S.O.S Identity ®
With Intact Insurance's extended home coverages, enjoy additional protection for your new reality. Add identity theft coverage and cyber protection to your home insurance policy, and stay safe when you work from home.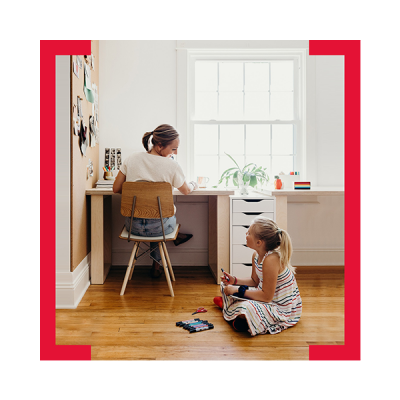 Protect your living space with home insurance tailored to your needs
Home insurance contracts are increasingly complex, and very few customers take the time to analyze the various limitations and exclusions of each product. Too often, nasty surprises occur when it's time to submit a claim.
At Courtika, we explain your options to you. Since the price of the policy is not the only important consideration, we provide you with all the explanations you need and sound advice to help you make informed choices.
Your house is an important part of your estate and deserves special attention. When you choose our company, you have peace of mind knowing that you will enjoy the following personal insurance benefits:
Easy payment methods
Claims hotlines open 24 hours a day;
Full support through the claims process (2-5-5 follow-up program)
The best offer from a selection of reputable insurers
Whether you are an owner, co-owner or tenant, the large number of insurers with which we do business means that we can offer you a wide selection of products and services.
You may be eligible for the following added features:
Replacement value with no obligation to rebuild
FADOQ FreeSpace®
Legal assistance
Complementary civil liability (Umbrella) – if you regularly travel to the United States or if you are a member of the board of directors of a not-for-profit organization
All home insurance products contain limitations and important exclusions to be considered, including those related to professional activities.
We have a full range of products tailored to the needs of self-employed individuals. These products offer the coverage you need to run your business, including furniture, equipment, desktop and laptop computers, software, cell phone and fax. They also cover merchandise, especially that intended for sale.
Home Insurance
A quote tailored just for you
How it works?
1

Complete the online form.

2

Get a personalized quote.

3

Finalize your contract with one of our brokers.